Anoox search engine is the
People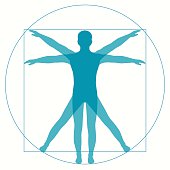 Powered Search Engine
Anoox is a Social Search Network, a collection of Free services, with ultimate goal of putting the immense Power of Search Engine, the Gateway to what People know and buy, in hand of the People and small businesses. At the heart of which is our
revolutionary Search Engine
, where search results are Powered by "
We the People
", aka
Crowd Wisdom
.
Here is how this noble idea works. When Searching via Anoox Search Engine People (YOU) can:
1

Submit new Sites (aka listings)

. You can then accept the Machine indexed Meta data for that Site, or override the Machine and provide the Meta data yourself.
2

Vote listings up

. Your Votes (aka Likes) and Votes of People like you, will then decide the ranking of the listings.
3

Report listings down

. Your negative Reports and negative Reports by other members, will either move the reported listings down in rankings or completely remove them.
4

Review listings

. You can post Reviews about listings, reviews then become part of the search results.
To be exact, what makes Anoox Search Engine a Truly
revolutionary Search Engine
, based on it being a
People Powered Search Engine
, are these 2 KEY facts:
1

Our Job

. It is not our Job to make the Anoox search engine results the best results. Our Job is to have developed, to upgrade, to fuel and to operate this massively complex Social Networking based Search Engine.
2

Your Job

. It is your Job, the

Crowd

, to make the Anoox search results better and even the best, for a given Keyword, as per your

Wisdom

, and hence benefit from this search engine controlled by "

We the People

", aka

Crowd Wisdom

.
And there are even more unique ideas behind Anoox, toward our goal of putting the Power of the Search engine in hand of the People and delivering much lower cost Advertising to small businesses. They are:
1

Non-profit

. We are operating on non-profit basis so to ensure that no BIG Corporate, Wall Street, interests will derail or diminish our goals regarding information Democracy and delivering much lower cost of Advertising to small businesses.
2

Many Free Services

. There are many other Free Services to Anoox, all of which knowledge that they generate can flow into the search engine at the heart of Anoox. They are Anoox Answers, My-2nd-Brain, Polls & Blogs.
3

Reward Members

. We reward our members with more Free Traffic and new opportunities, for sharing their Wisdom via Anoox search engine and other Free Services that we provide and being liked for what they have shared.
Enormous Opportunities - Enormous Challenges
It goes without saying that Anoox offers you
Enormous Opportunities
, as per the facts of being the only
non-profit People Powered Search Engine
. But these facts also present
Enormous Challenges
for us. Namely, whereas Wall Street based Search engine & Social Networks get Billions and Billions from Wall Street, so that Wall Street Conglomerates can control what you think and buy, we get Zero from Wall Street because we put the enormous Power of Search Engine in your hands on Main Street and save small businesses 50 to 90% on cost of Advertising. So if you want to see this non-profit Social Search Network grow for your BENEFIT, get involved:
1

Become Member

. Help get the Best Answers out, contribute to People Powered Search Engine, be more productive via My-2nd-brain, do all this and MORE while putting People over Profits & Share prices on Wall Street -

Join Free

.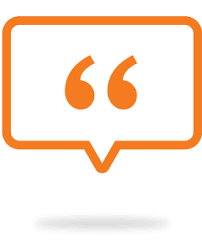 Lots of People and Organizations are talking and complaining about too much control over information and commerce being in
hands of few Wall Street Goliath Monopolies
, but only Anoox non-profit Search Engine and Social Network is actually doing something about it by offering real
C
h
o
i
c
e
-
Get Involved
.