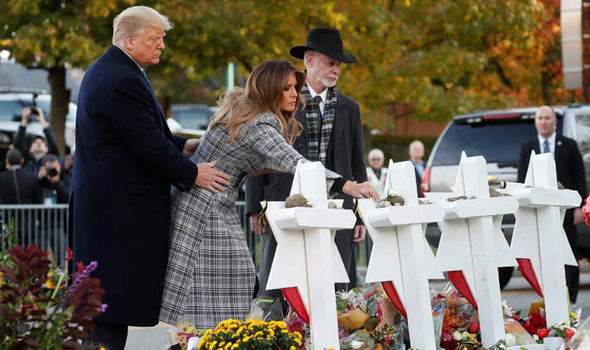 A few days ago there was a horrible mass shooting at a Synagogue in Pittsburg. Where 12 Jews shot dead by this deranged person. A horrible act that should be condemned by all.
And Trump, Jared, Melanie, Ivana, etc. all went to the memorial of these 12 Jews shot dead in Pittsburg, as they should have to be reminded of these these people shot dead due to Hate :(
However, we have had one mass shooting after another since Trump became president, as there existed before him, and in particular we had a mass shooting in a Christian Church in First Baptist Church in Sutherland Texas, where 26 Christian worshipers were killed and 20 injured:
https://en.wikipedia.org/wiki/Sutherland_Springs_church_shooting
That is 100% more Christians killed in this just one mass shooting tragedy in Sutherland Texas than shot dead in the one Jewish mass shooting dead in Pittsburg. However not Trump, nor Jared, nor Melanie, nor Ivana, NONE of them attended the memorial for these Christians shot dead in Baptist Church in Texas! As they did not for Christians shot dead in Vegas, Parkland FL, etc.. Why is that? What does this tell us about what our leaders think of Christian lives?
Choose Love over Hate :)